At Action 1 Roofing, commercial roofing is one of our specialties. We understand the complexities that these roofs can present, which is why we work with the best roofers in the area. They have vast experience and training so they can help you with repairs or installations on any size of building. Whether you have a large commercial building or one that's smaller in size, call us for help with your roofing needs. We'll make sure you get the help you need quickly and for an affordable price.
Types of Commercial Roofing Systems
Spray Foam
Spray foam is an attractive choice for commercial buildings because it has many advantages, including being affordable. When installed, it's sprayed on as a liquid by an experienced roofer. As the liquid begins to expand, it turns into a foam that creates a tight seal on top of the roof. After being given time to set, the foam will turn hard to create a strong surface that lasts for many years to come. The average price for installation on a large commercial building is around $4-$7 per square foot.
Pros:
Easy to maintain
Easy to have installed by a roofer, even on large commercial spaces
Creates a watertight and airtight seal
Repairs are easy to have done
Cons:
Must be installed during good weather; bad weather can ruin the foam setting
Metal
Many commercial buildings are equipped with metal roofs because they come in so many different styles and are relatively durable in all climates. This is made with metal panels that overlap to create a solid surface that protects the structure below. It can be installed on pitched and flat commercial roofs as long as the roofer is knowledgeable in the installation process. The average price of a metal roof on a commercial space can range from $7 to $12 per square foot.
Pros:
Wide variety of metals and colors available to choose from
Can last for decades when installed and maintained properly
Resists damage from rain, wind, hail, and snow
Can be recycled when being replaced
Cons:
Loud during rain or hailstorms
Can fade over time
Rubber
Commercial building owners can rely on rubber roofing as a strong and supportive material for their roof. It is available in a range of different thicknesses to match the needs of the building, which makes it ideal for commercial structures. Rubber roofing can be installed by a professional with a special adhesive to create a strong hold. The average price for commercial rubber roofing can range from $4 to $7.50 per square foot.
Pros:
Remains flexible even in cold temperatures
High resistant to hail, rain, and snow
Ideal for flat or low sloped roofs on commercial structures
Cons:
If rubber is too thin it can be easily punctured
Must be installed by an experienced roofer
Built-Up
Built-up roofing is commonly used for commercial buildings that have low slopes. It's made with several alternating layers of asphalt and reinforcing fabric that are bonded to the roof. The final top layer will either be made of gravel or stone, depending on the preferences of the owner and the type of roof. The lifespan of this type of roof can be around 15-30 years, depending on the climate and weather conditions of where it's located. The cost for a commercial built-up roof can range from $3 to $7 per square foot.
Pros:
Fares well in warm climates
Protects from the rain and sun
Low maintenance
Cons:
Difficult to install
Can release hazardous fumes when being installed
Single-Ply
Single-ply roofing is common on commercial roofs that have low slopes. There are several different types of single-ply roofing systems to choose from, including PVC, TPO, and EPDM. Each of these is made from large flexible sheets of material that are relatively simple to have installed. An average commercial roof with 20,000 square feet can cost anywhere from $4 to $14 per square foot depending on the material chosen.
Pros:
Performs well and is long-lasting
Installation is easy
Lightweight; won't put stress on the structure
Cons:
Thin layers of material can be punctured easily
There is no hard top layer, so the roof can be damaged
Types of Commercial Establishments
We Service
Multifamily Homes
Department Stores
Grocery Stores
Hospitals
Hotels
Retail Shopping
Industrial Building
How Our Team Helps Commercial Property Owners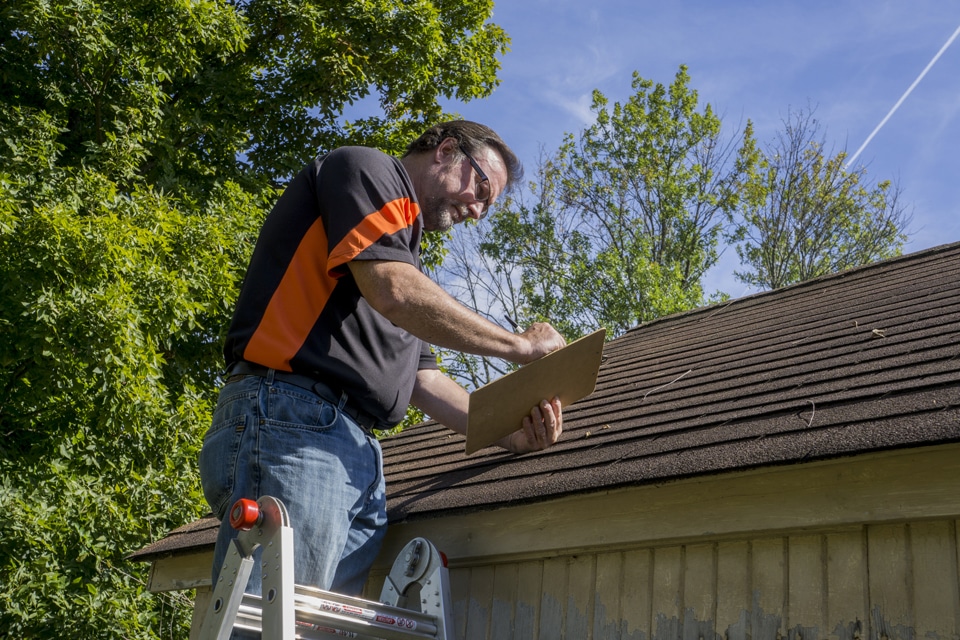 Inspection
The first thing our team at Action 1 Roofing does is contact the local roofing company that we feel will work best for your project. Once they know more about the roof and your concerns, they'll come out to do a full inspection. This is important, as it allows them to take a full look at every angle of the roof to identify any problem areas. They'll take notes and give you specific information about the state of the roof once they are done.
We will discuss your options and give you a chance to ask questions. This is an important part of the process because our roofing partners feel it's important for you to be as informed as possible. Whether you need to have repairs or a full replacement is done, the inspection will be the first step in getting the problems resolved.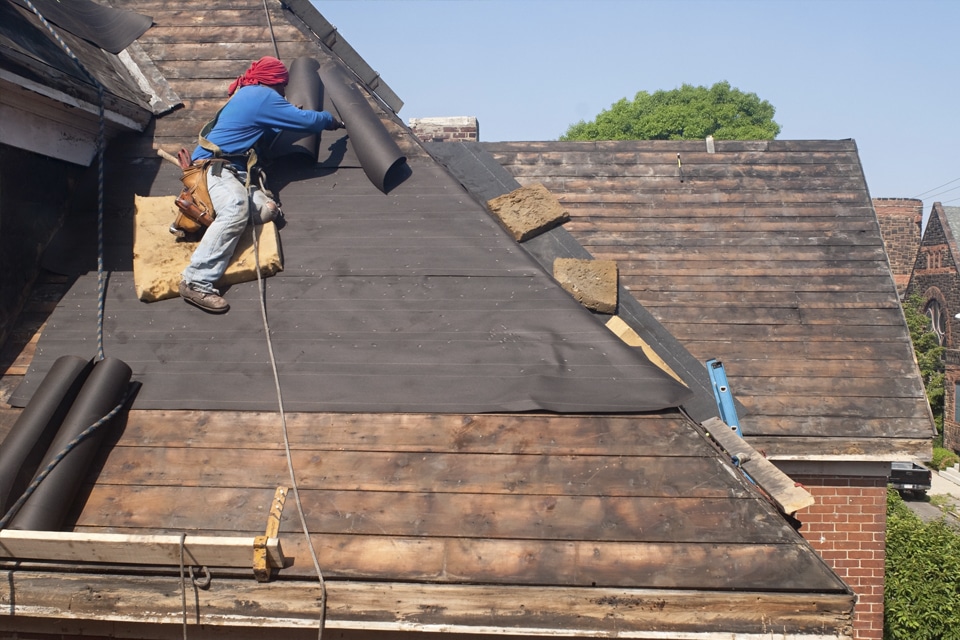 Repair
If your roof has any type of damage, repairs will need to be done before moving forward with any other work. Your roofer will be capable of doing all repairs that are required, as we only work with the most experienced professionals. This will include leaks, cracks, holes, or even seams that have torn over time. The inspection done previously will have prepared your roofer, so they will be able to work diligently to get repairs completed quickly.
The time it takes for the work to be done will depend on the severity of the damage presented. In most cases, repairs can be done in one or two days on a commercial roof. However, a larger crew may be required for more complex work to be done in a timely manner.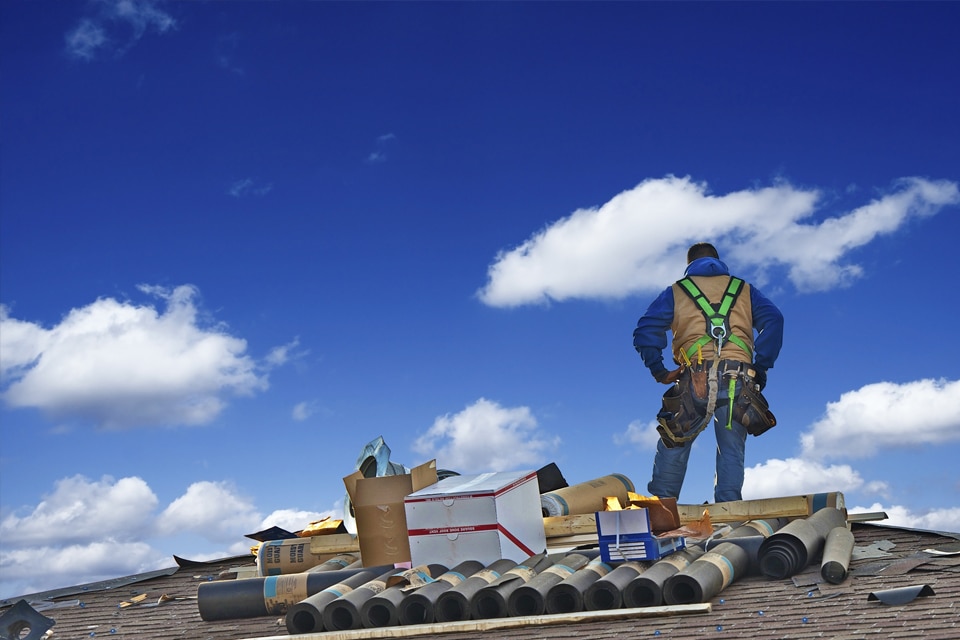 Installation
When it comes to installing new materials on a commercial roof, it's important to work with an experienced roofer. Fortunately, our team at Action 1 Roofing only works with licensed, insured, and experienced contractors who know what they're doing. You can rely on your roofer to order the materials for you and expertly install them. Whether your roof is made of rubber or you have spray foam, your contractor can take care of the work as it's necessary.
Once the installation is complete, you'll be able to see before and after photos the roofer took. These will give you a better idea of the work that was done in areas that you can't easily see without getting on the roof yourself. We want to make things as easy as possible for you.
Schedule your service today
3 easy steps