Your roof is one of the most important elements of your home, so a subpar inspection will never be enough. Someone with a lack of experience could miss important signs of damage that could lead to trouble down the road. It's crucial to have a trained professional who knows exactly what to look for with any type of roof they're looking at. Their knowledge of materials and experience on the job will ensure you get the very best advice for your home. If you need to have an inspection done, contact our team at Action 1 Roofing.
We partner with roofers you can trust to provide expert advice by doing the most thorough inspections possible. Their priority is to help you learn more about your roof and the services that will help strengthen it. With their assistance, you can increase the longevity of your roof by knowing what work you need to get done as soon as possible.
Why Should You Get a Roof Inspection?
There are many reasons why homeowners will need to get a roof inspection for their property.
Some of these reasons include:
Old Age
Although roofs do last for decades in most cases, they will need to be periodically maintained. From there, old age will necessitate a complete replacement to restore the integrity of the roof. To learn what shape your older roof is in, you'll need to have an inspection done. With this, a roofer will look for signs of deterioration to determine if repairs or a replacement is necessary.
Storm Damage
Hail, rain, snow, and high winds can damage your roof no matter what shape it is in. If you see roofing material debris outside your home or suspect that damage has occurred, it's best to play it safe and have a professional take a look. Whether easy or complex repairs are necessary, it's better to get them taken care of as soon as possible.
Ceiling Leaks or Damage
Brown spots on your ceiling or leaks dripping down are both signs that there is trouble above. In these situations, a roofer is the ideal professional to determine exactly what is going on. Without their experienced eyes and help with repairs, this type of problem would only get worse.
Maintenance
When you have a maintenance appointment with a roofer, they will begin with an inspection to identify any areas that are problematic. This is when it's crucial to hire a roofing company with experience, as they will know what to look for on any type of roof. From small issues to those that are bigger, a good roofer can find what needs to be addressed and repaired as quickly as possible.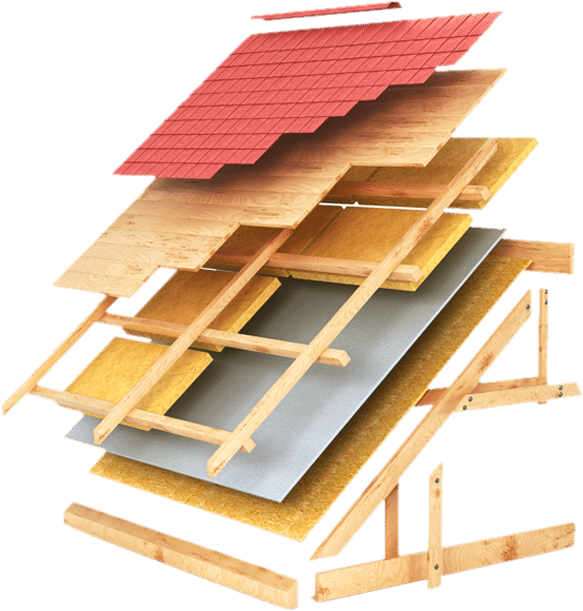 Advantages of a Roofing Inspection
Find issues before they become problematic
Maintain your roof to keep your home safe
Avoid leaks in the ceiling that can cause water damage
Avoid a replacement before it's necessary
Keep your roof looking beautiful throughout the year
Certify your roof is in good shape before selling
How Often Should an Inspection be Done?
Roofers recommend having your roof inspected twice a year, usually in the spring and fall. However, you may need to have yours inspected more frequently if you've experienced several storms throughout the year. By staying on schedule with this service, you can avoid major problems down the road that may cost you both time and money.
Complete Roof Inspection Service That Includes
Interior Inspection
Your roofer will come inside your home to inspect your ceiling for any signs of trouble. If they notice brown spots or bulges, they will note these so they can check the top of the roof and identify what's going on.
Exterior Inspection
The next step is for your contractor to climb top of your roof to do a visual inspection. They will note any damage, shingles, or tiles that are missing, and inspect cracks that could cause problems in the future. Your roofer will bring all safety gear necessary to stay safe while doing this.
Discuss Your Options
Once the inspection is complete, your roofer will let you know what needs to be done to restore the integrity of your roof. This can include replacing shingles/tiles or varying degrees of repairs.
Schedule your service today
3 easy steps