One of the most important responsibilities you'll take on as a homeowner is roofing maintenance. This includes taking care of any minor or major roof repair, which are critical in keeping your home structurally safe and sound. Every roof will require some type of repair over time, no matter the age or the material used to build it. While this will cost you money out of pocket, it's worth it to avoid structural damage that can drive up the roof repair cost. We can help you learn about why you need to repair your roof earlier than later.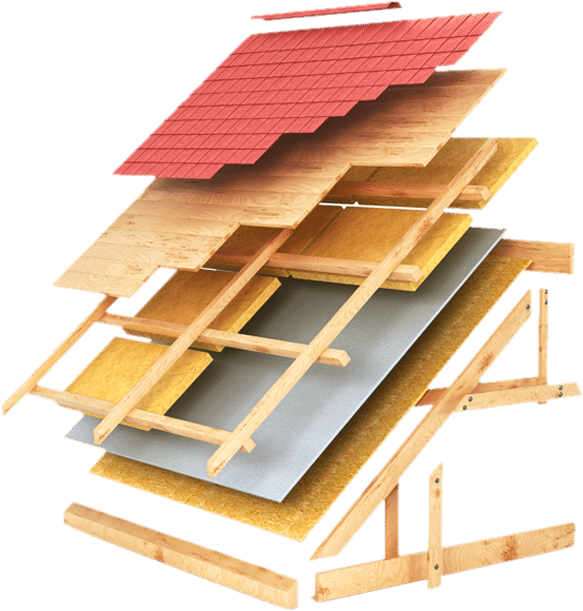 Common Reasons for Needing Your Roof Repaired
Storm Damage
Old Age
High Winds
Rain
Damage from Negligence
Roofing Debris on Ground
Roof Leak or Multiple Roof Leaks
Common Roof Materials That Need Repaired
Asphalt Shingles
Asphalt roof shingles are among the most common on residential homes. Fortunately, they are long-lasting and incredibly durable for many years. However, damage can occur from inclement weather, old age or a leaking roof. In situations where shingles are missing, have been damaged, are beginning to crumble, or are broken shingles, you'll need to have a professional roofer help you out in order to prevent a roof leak or a major roof repair problem. In most situations, shingles can easily be replaced to restore the integrity of your asphalt shingle roof once again.
Shake Roofs
Traditional shake roofs may not be popular today but they can be found on older homes. If you notice your cedar shingles are starting to deteriorate or fall off, then it's time to contact an experienced roofer. Replacing these shingles requires attention to detail, knowledge of installation, and specialty tools. While a replacement roof may be necessary in the future, a minor roof repair can be done by a trained professional with experience working with shake roofs. You should get regular roof inspections to help keep your shake roof in good condition and prevent a high roof repair cost.
Tile Roofs
Tile roof repairs can be complicated for individuals who don't have the right experience. This is why you should never attempt to do the work on your own, even if it seems simple. A roofer can take care of this work for you by removing the tiles that have been damaged. Once this is done, they can repair the base where the new tile will go so it can be installed safely. This can be complex, although the repairs are necessary to keep your home fully protected from the outside elements.
While there are many different types of tiles available, roofers are capable of working with any. By having them come by for an inspection ahead of time, they will be able to determine how many tiles are necessary for the repair. If you don't have extra, these may need to be special ordered.
Flat Roofing Foam Roofs
A foam flat roof repair is something an experienced roofer can easily do with the right equipment. To do so, their first step will be to inspect the roof to determine where the damage is. Once we know what needs to be repaired, they'll apply new spray foam to the damaged area. After the foam has expanded and set, the roof will be as good as new, and liquid will not be able to penetrate inside.
This patching process is fairly simple, although it does require specialty equipment and experience with targeting damaged areas on a flat roof. This is why it's always recommended to have a licensed roofer help you with any foam roof repair.
How Our Repair Process Works
Do you need to have roof repairs completed? We understand the urgency of having this type of work done. That's why our team at Action 1 Roofing utilizes fast responding roofing contractors that are able to help you with any type of roof repair. When it comes to any roof repair, there is a specific process that needs to be followed to protect the roof's structure.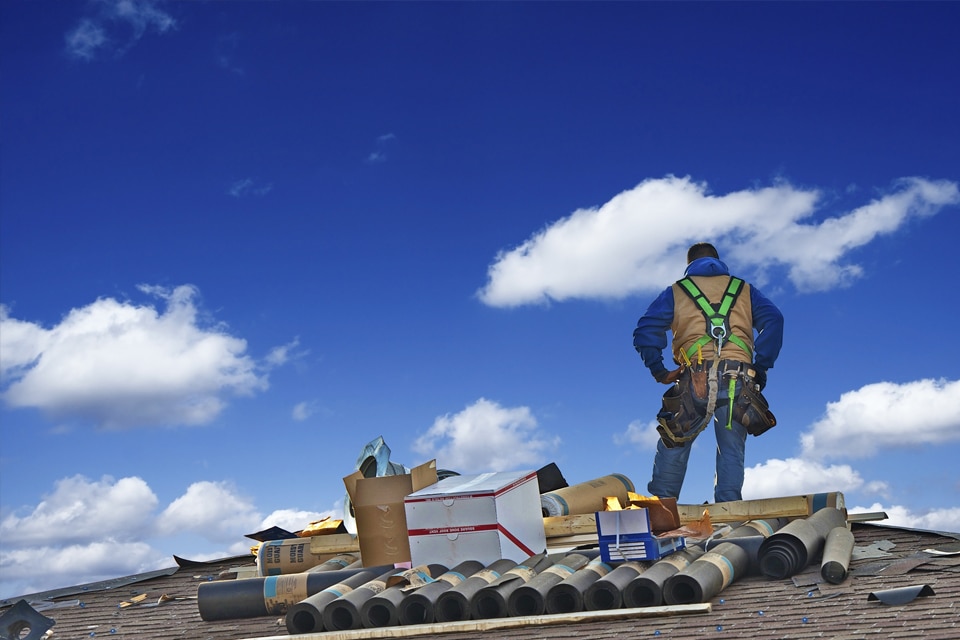 Call Us
Have you seen tiles falling off of your roof? Did a recent storm cause damage? Do you see water leaking into your home from the ceiling? No matter what is worrying you, the first step is to contact us at Action 1 Roofing. Our customer service representatives will listen to your roofing concerns, ask questions about your roof, and gather all information necessary to find the right team for the job. We are thorough because we want to make the process as easy as possible for you.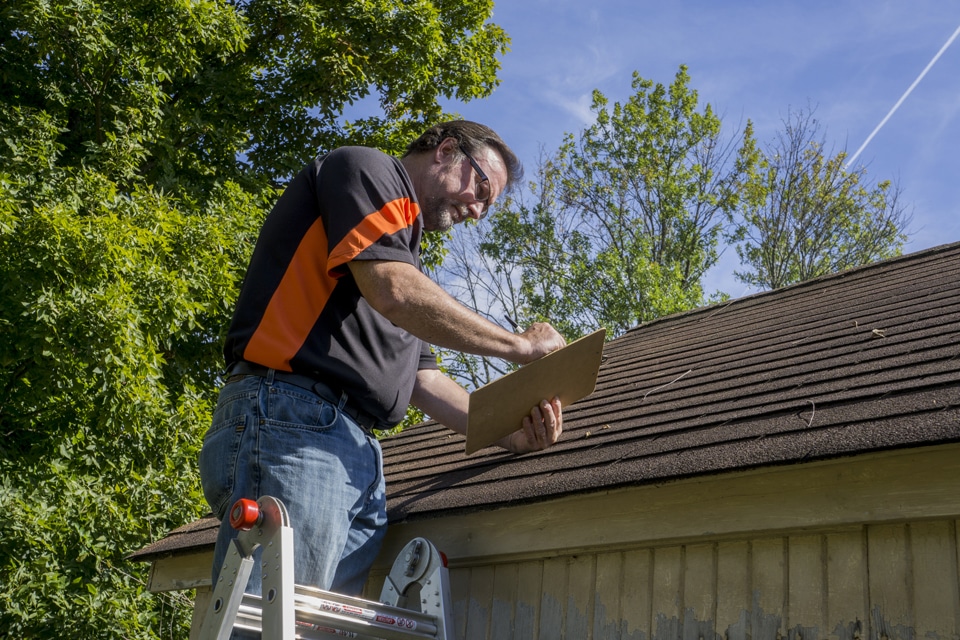 Inspection
We'll determine which team is right for the job that you need to have done. We do this by looking at their experience, specialized knowledge and location. From here, we will come to your home to inspect your roof. This is necessary to determine where the damage is located specifically, as it might look different once they get on top of the roof. Fortunately, this inspection will tell them all they need to know about the repairs your home needs to have done.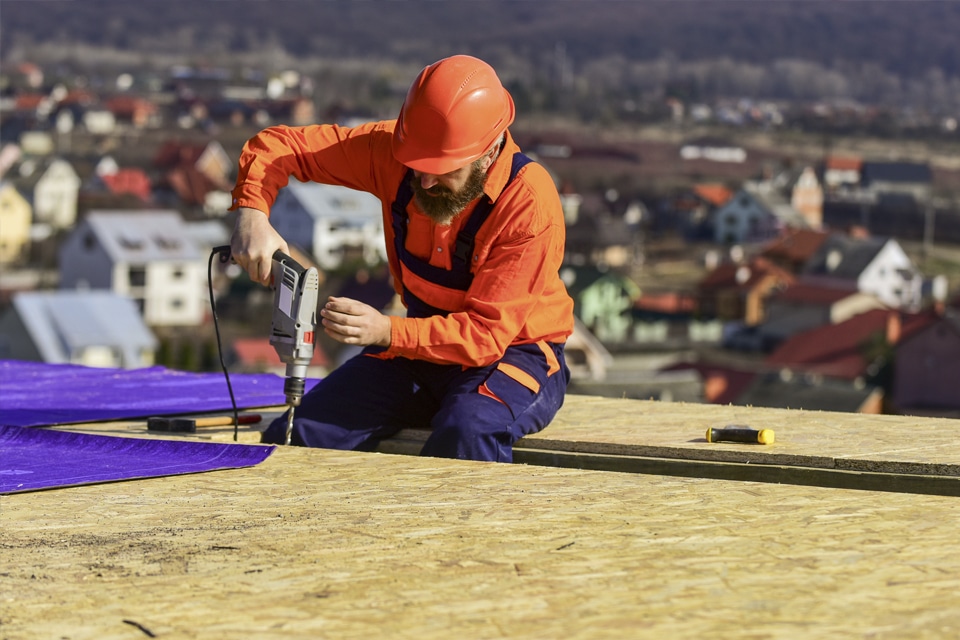 Options
The roofers we work with always provide you with repair options and quotes because they understand how important a budget is. They will thoroughly explain each of these so you better understand what is best for your home and your pocketbook. If you have questions, feel free to ask them because we are here to help. We want you to feel comfortable and confident that you're having the best quality work done for your home. We're here to help.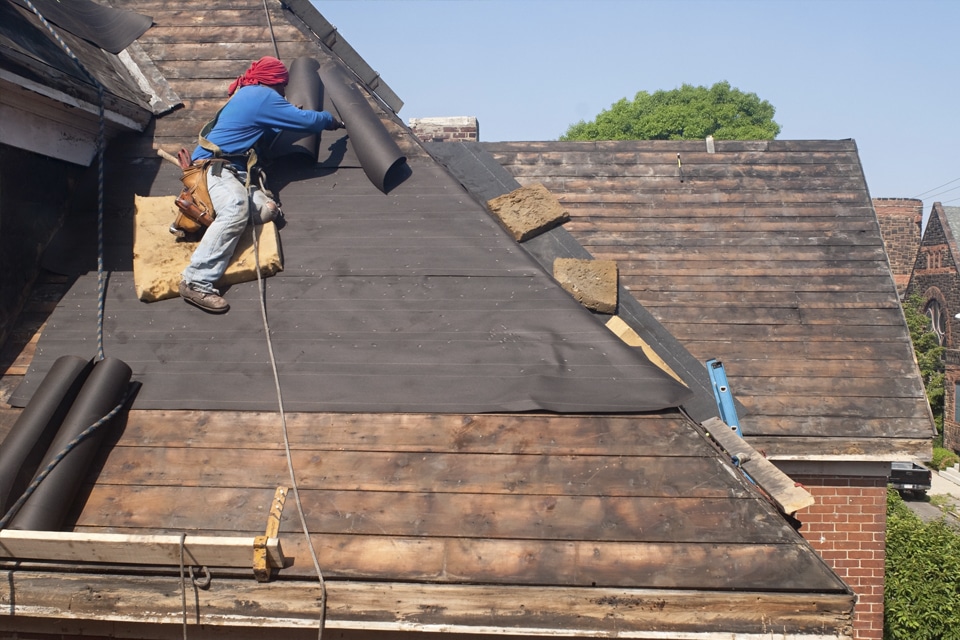 Begin Repairs
After you give the green light to have repairs done, your roofer will get to work. Because we work with the best roofers in the area, you can enjoy peace of mind that things are being done properly from the very start. Once finished, your roofer will explain what was done and can even show you before and after pictures to give you a visual of the work completed.
Frequently Asked Questions (FAQ's)
When it comes to roof repair, there are typically many questions our team gets in regards to roof repair costs vs roof replacement and the time needed to complete the projects.
Why Schedule Regular Roof Inspections
We partner with contractors that do thorough inspections from the start. If you have questions about your pitch or slope, one of our team members will be able to answer them. We'll also help you understand more about the different materials that may work best with the angle of your roof and degree of slope you have.
What is the Cost to Repair a Roof?
Do you have repairs that need to be done? Don't let them sit. Our roofers will take care of any damage that must be addressed to restore the structural integrity of your roof. Our contractors have years of experience, so you can trust our expertise in doing things the right way. We'll make sure your slope and pitch are just right to protect your home.
Installation
When a new roof is required, our contractors will be there to take care of it. No matter the type of material required, they'll order and install it with close attention to detail. Each roofer makes sure the installation is done in a way that will fully protect your home and keep it in good condition for decades to come.
Choose Our Experienced Team



Skilled and trained technicians



Eco-Friendly & saving solutions

1000's of satisfied customers

Certified and trained techs

Finance options available

Discount services & savings
Schedule your service today
3 easy steps