The roof on a commercial building should be properly maintained throughout the year in order to avoid any major damage. While the complexities of this type of roof can be daunting for someone without experience, a trained roofer can take care of repairs and installations with ease. If you need help finding a roofer to assist with repairing damage, call our team at Action 1 Roofing. We work with the very best commercial roofing contractors that are capable of providing five-star service to any type of commercial business owner.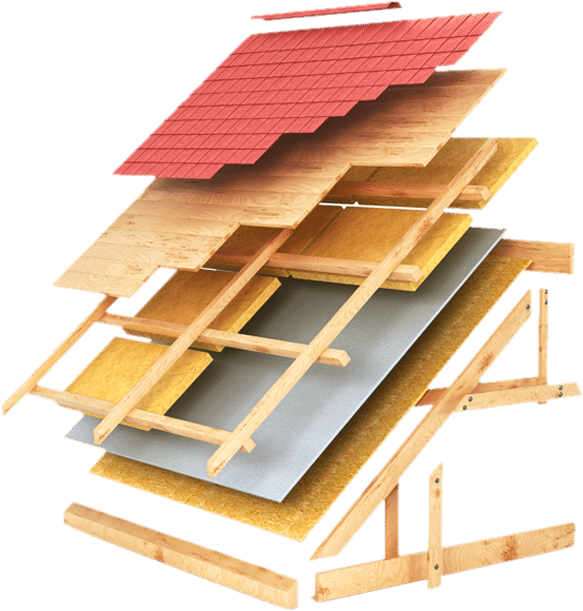 Common Reasons for Needing Your Roof Repaired
Water Damage
Interior Leaks
Lack of Drainage
Damage to Roof Materials
Roof Materials are Shrinking
Even if damage seems mild, it's important to have it addressed as soon as possible. Ignoring the problem can result in damage getting worse and eventually costing more time and money to repair. When you call a roofer right away, they'll be able to identify the issue, make a plan for repairs, and take care of the work as quickly as possible.
Common Commercial Flat Roof Materials that Need Repairs:
Spray Foam
Spray foam roofs have excellent longevity, even in tough weather conditions. However, they will need to be repaired over time as a result of wear and tear. Fortunately, repairs are easy when done by a trained roofer. They will simply find the damaged area and determine what repairs are necessary. From there, a new layer of spray foam can be applied to create a new reliable barrier.
Metal
When a roofer inspects a commercial metal roof, they will look for oxidation, panel damage, loose counterflashing, and fastener backout. If they find this damage or any other issues, they will repair and replace the necessary materials. Fortunately, repairs can maintain the integrity of a metal roof for decades before it needs to be replaced.
Rubber
Repairs to a rubber roof can be done in many ways, whether this is by sealing the seams to prevent leaks or reinforcing fasteners to prevent rust and rot. Roofers may also patch damaged areas or coat the surface to enhance waterproofing. The exact repairs done will depend on the specific problems and the age of the rubber roof.
Built-Up
When repairs are being done to a built-up roof, the contractor will begin by locating the damage and cutting away any areas that are beyond repair. Cement patches will likely be necessary to fill in the missing material and create a stronger surface area. Most repairs for this type of roof are quite simple, although near the end of its life a replacement may be more effective than repairs.
Single Ply
In many situations, single-ply commercial roofs can be patched in areas where damage exists. As long as this is properly cut and welded in place, it should maintain the integrity of the surface to provide adequate protection.
How Our Commercial Repair Process Works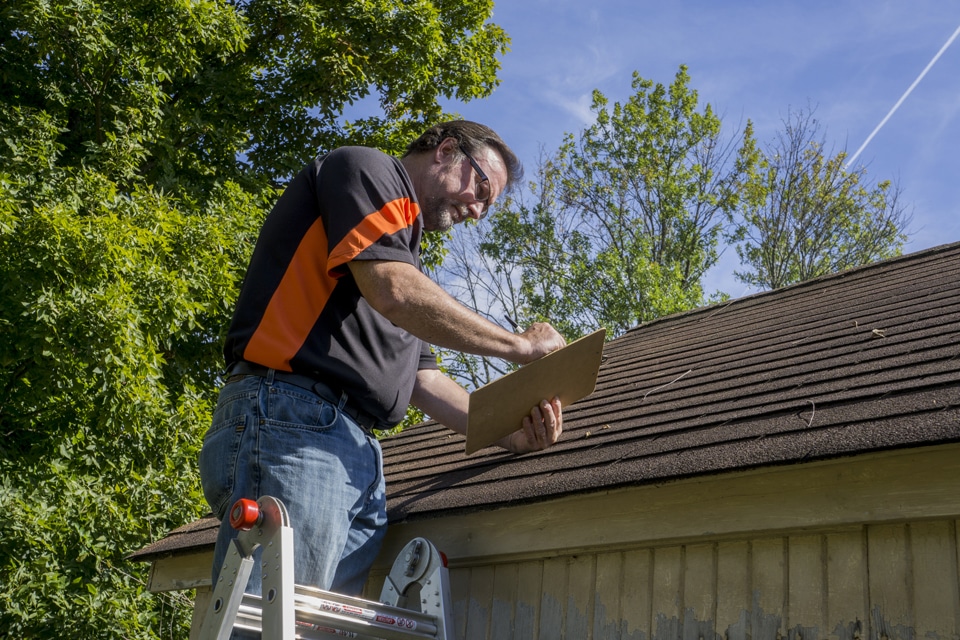 Call Us for Inspection
When you call us, we'll listen to your concerns and learn more about your commercial roof. From here, we will contact our roofing partners that we feel are the best fit for the job.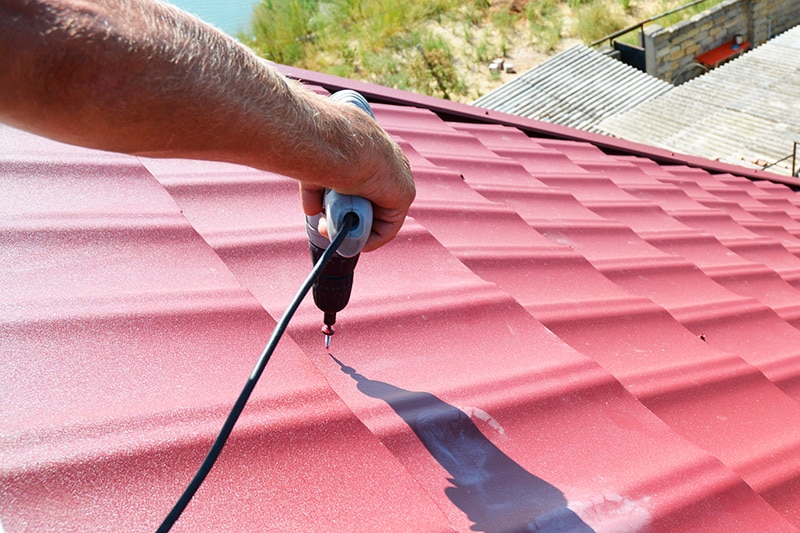 Tech Inspects Your Roof
Once an appointment is made, an experienced and knowledgeable roofer will come to your property to do a full inspection. Since they will climb on top of the roof, they'll have the best view possible of any damage that exists.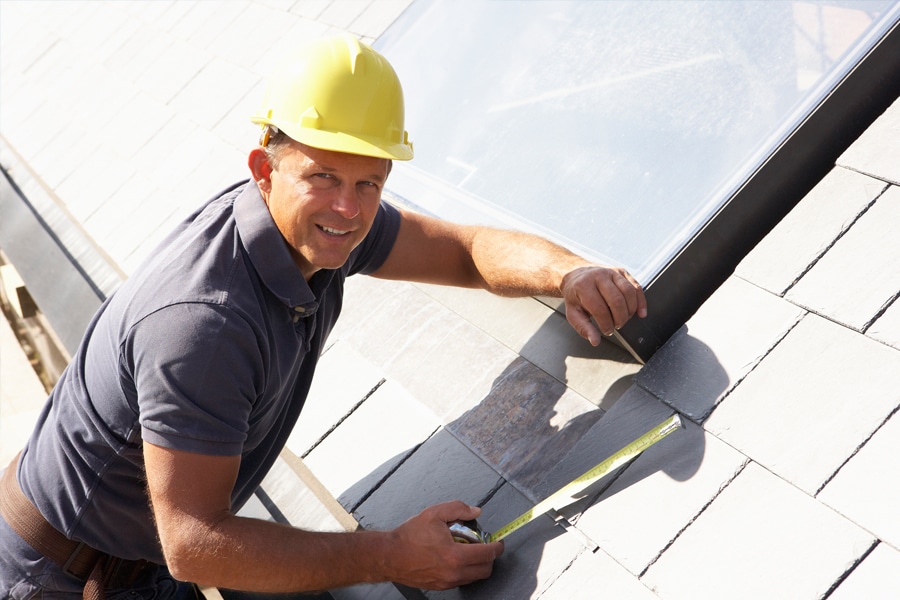 Options and Quote
Discussing the damage and your options for repairs is an important part of the process. That's because we want you to feel knowledgeable and confident in your decision. You can talk to your roofer about the damage, the best course of action, and the other details that go into the repair process.
In addition to this, you will receive an estimate on the work that needs to be done. We understand the importance of staying on budget, which is why we always encourage getting quotes. Our priority is to help you get the best work done for a fair price.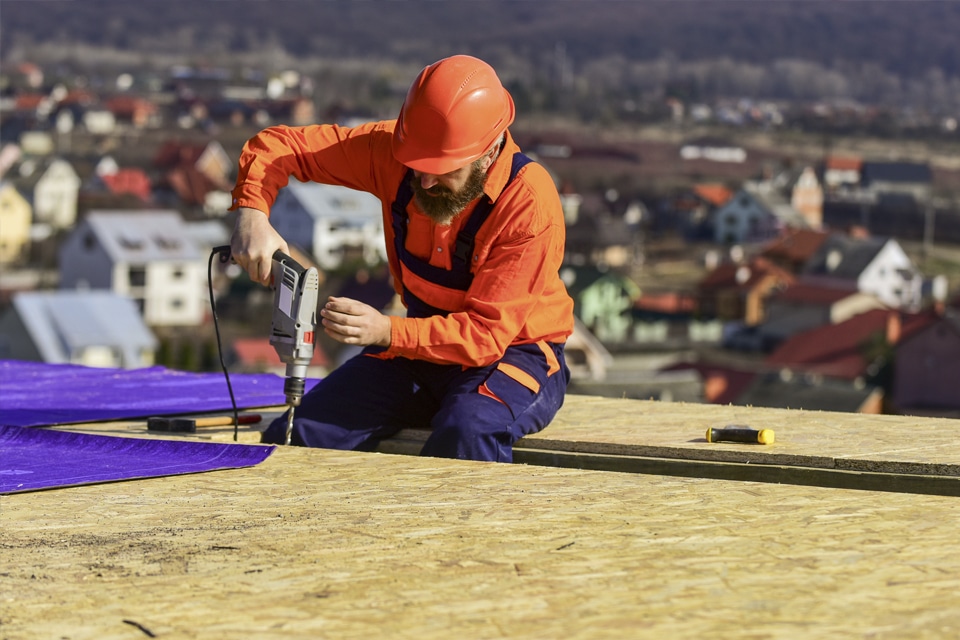 Start the Repairs
After you agree to a start date with your roofer, they will come to your property ready to get to work. The repair process will vary based on your type of roof and the degree of damage that exists. Fortunately, your roofer will be transparent in giving you all the information you need to understand how long the repairs will take and what to expect when those are finished.
Why Choose
Action 1 Roofing
Action 1 Roofing is unique in that we work with the very best roofing companies in your area. We find these by learning more about their customer service values, experience, and prices. You can trust that we will find the best roofing company to help you with any and all commercial roofing repairs you need to have done.
When you call other companies for help with your roofing needs, it may not be clear that they'll be able to get the job done. We resolve this problem by thoroughly researching each company. Our priority is to help you get the best work possible for a fair and affordable price. Through that, you can have a stronger commercial roof that you can rely on for years to come.
Schedule your service today
3 easy steps